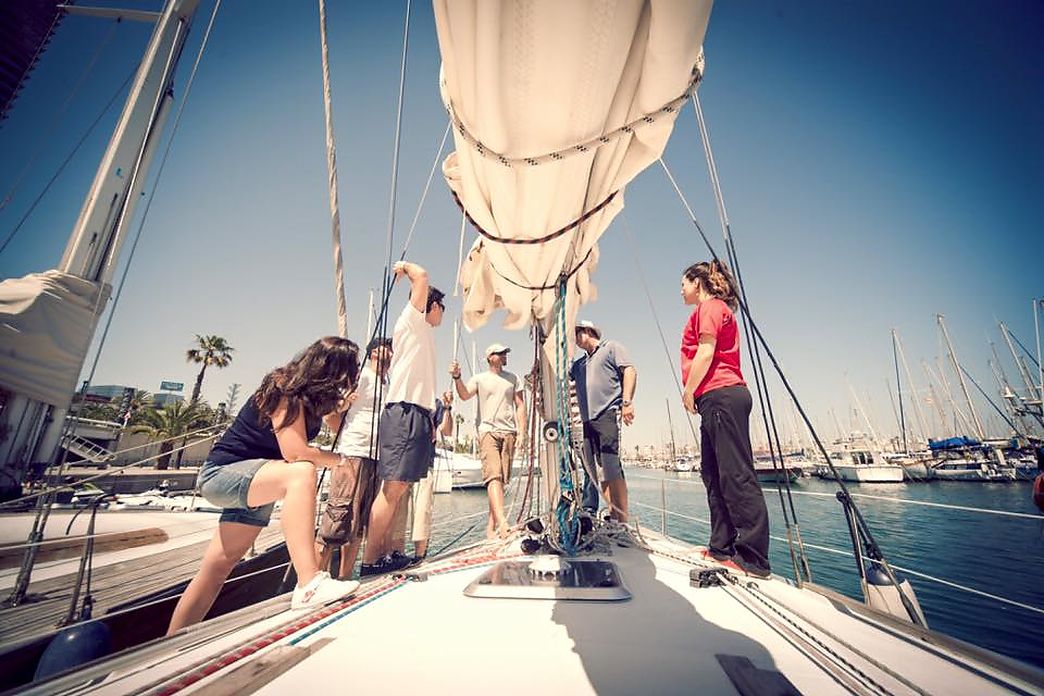 Basic navigation boat master's license in Lassdive nautical academy
Basic navigation boat master's license in l'Estartit and Medes Islands, Costa Brava
Book now!
Basic sailing pilot license course (engine specialty)

Date and time to be confirmed with the center

550 €

Sail practices

Date and time to be confirmed with the center

325 €
Gift card
Do you want to know more and have more attributions than those offered by the navigation license?
Basic navigation boat master's license allows you the government of recreational boats of up to 8 meters long, with the engine power suitable for this length.
You can sail away up to 5 miles, in any direction, from an accessible beach or shelter.
In addition, this license also allows you to govern jet ski without power limit and it's not necessary to have any previous degree or experience.
The course contains a theory part explaining the concepts of nautical nomenclature, mooring and anchoring elements, safety at sea, legislation, beaconing and the Convention on the International Regulations for Preventing Collisions at Sea (COLREGs).
The duration of this part will depend completely on the study time that is dedicated to it, since it is necessary for the student to assimilate all the knowledge to be able to pass the official theory examination of the Administration.
The practical part consists of 8h of safety and engine navigation practices in an homologated boat and 4h of radiocommunications practices.
In addition, if you want you can complete the basic engine attributions with the qualification to sail only doing 16 hours of sailing practices.
Lassdive nautical academy teaches courses at its l'Escala and l'Estartit facilities, so you can do sailing practices in front of the Medes Islands and the Montgrí coast.
If you are interested in this course, you can contact us through the contact form on our website or email info@lassdive.com and we will inform you of the schedules.
Minimum age: 16
Maximum people: 9