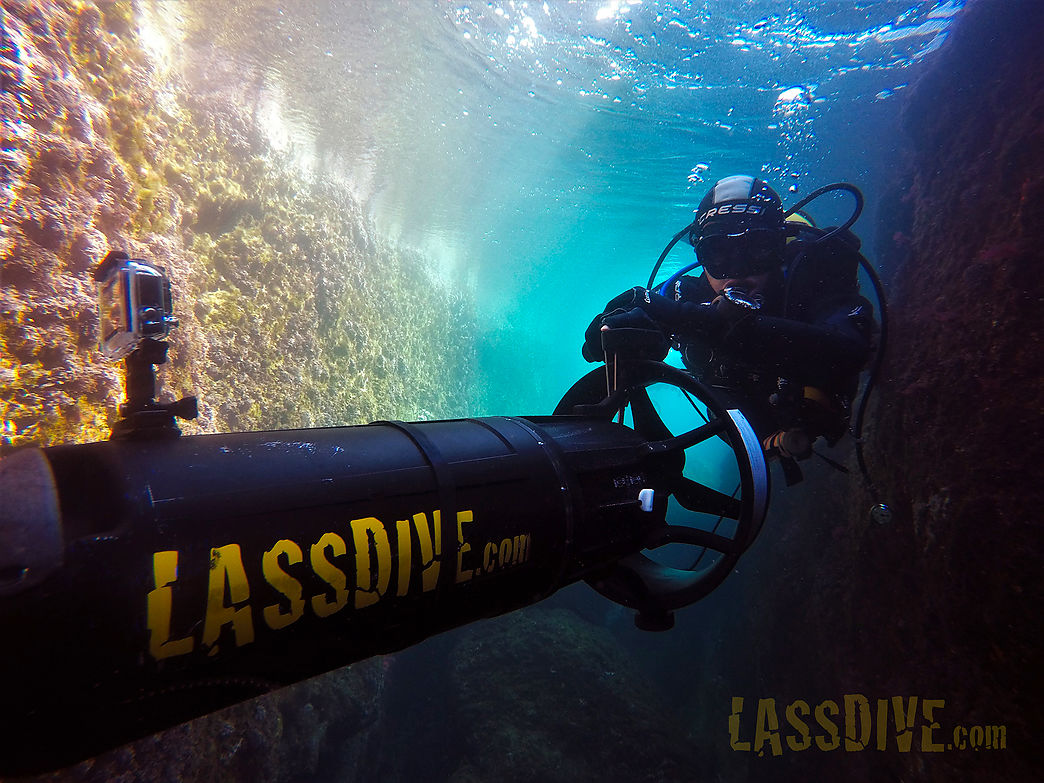 Scuba Diving courses in Costa Brava, Girona and Barcelona
Scuba diving courses and day trips in Cap de Creus, Costa Brava and Barcelona
Lassdive, with several centers in Costa Brava in Gerona, Barcelona and Tarragona, offers you its scuba diving courses in the most spectacular diving sites.
From the Lassdive center in Empuriabrava you can dive into the spectacular Cap de Creus, where we access with our 12-seater boat.
If you prefer the center of La Bisbal d'Empordà, you will do your scuba diving course on the coasts of l'Escala and Begur. Very privileged diving points where Lassdive conducts courses throughout the year.
If you want to take your diving course in Barcelona, ​​you only have to visit the Lassdive center in Garraf, the only rocky coast in Barcelona and an incredible oasis just a few minutes from the city.
The Lassdive Diving School, in any of its centers, offers both baptisms, for people who want to have a first contact with scuba diving, as well as courses of all levels, from the beginner, the Open Water Diver, to the most professional, as the Divemaster or Diving Instructor.
And how about taking advantage of the great opportunities offered by a great brand like Lassdive? For example, start your scuba diving Open Water Diver course in Barcelona and finish it in the spectacular waters of the Costa Brava. Or, if you have already your PADI scuba diving course, continue with the SSI Advanced course for advanced diving.
Take advantage of Lassdive to explore the thousand possibilities :-)
The school's scuba diving instructors teach all the courses following the standards of the most important international organizations, certifying the students who complete the courses with the corresponding qualifications, recognized by the practice of scuba diving anywhere in the world. It doesn't matter if your diving certification is SSI, PADI, CMAS, FEDAS, NAUI, SDI or RAID, you can come to Lassdive to continue your diving training.
Check at the left side menu all the different diving courses by Lassdive, and the diving courses calendar for this year.