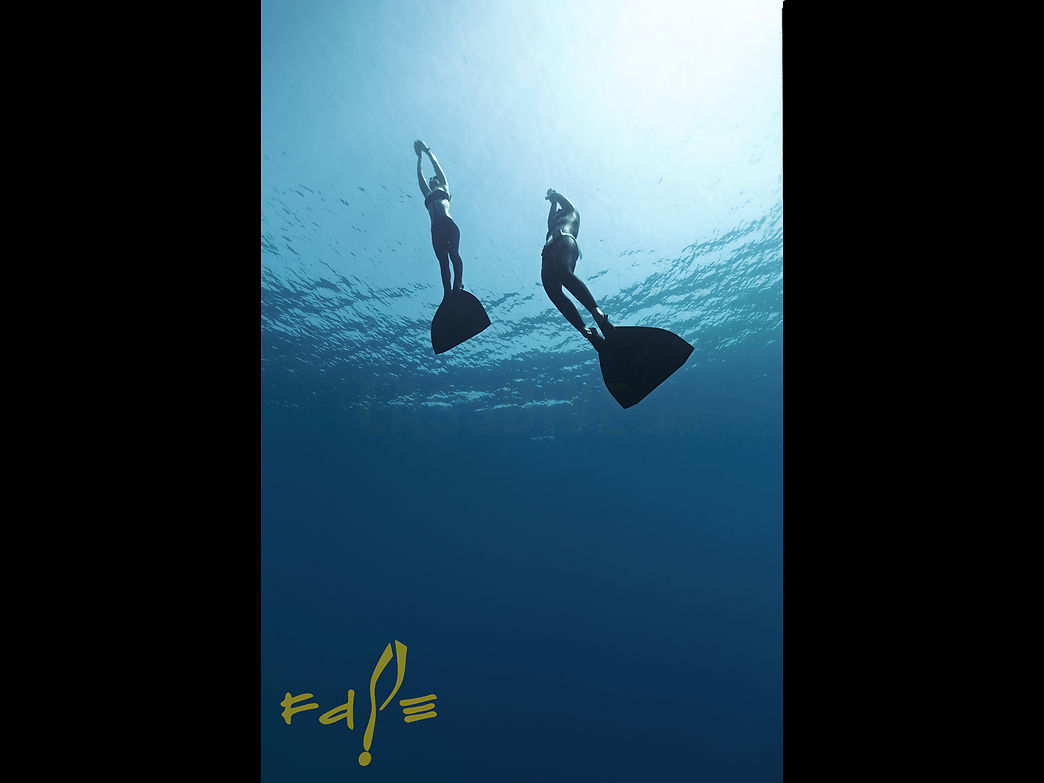 Monofin SSI freediving Specialty course in Costa Brava
Freedive l'Estartit offers you the Monofin Specialty course in l'Estartit
Freediving in the most pure style, with monofin.
Freedive l'Estartit offers you the possibility to learn the technique of the mermaids and the dolphins, everything with the Medes Islands' amazing background, in the heart of Costa Brava.
The course entails a session with theory in which we explain the reasoning of the proper monofin technique together with the best training and preparation techniques. The theory session also covers the best stretching techniques to improve body's position.
In the case of the swimming pool course option there will be two practice sessions in which a certified and experienced instructor in monofin techniques will lead the students through some specific exercices to get the correct body position and the characteristic wave body motion that makes the monofin freediving such an elegant sport.
In the case of the swimming pool and sea monofin course, there will be one swimming pool session and, after that, two open water sessions (3 sessions in total), in which all the gained techniques will be applied for depth diving, emphasizing the efficiency and safety.
The duration of the course can be one day or two days, depending on the student's availability, in the case of the swimming pool course option. In the case of the swimming pool and sea monofin course option, the course can have a duration of two or three days, depending on the students needs.
You will get your SSI freediving monofin specialty certification once you've finished the course.
The courses will be drived by a monofin freediving specialty instructor who will turn everything into an easy and fun experience. Freedive l'Estartit performs all the freediving courses at our freediving center facilities in l'Estartit, unless we indicate a different location in our freediving courses calendar, published here.
And if you want to go further and become a Monofin Specialty instructor, we also teach the course for it in the school.
And if you are coming by plane, train or bus and you need transfer to our scuba diving or freediving centers, you can contract the transfer service from the Girona Airport, Girona Bus & Train Station or Flaçà Train Station, through us. Ask for the conditions!!
Minimum age: 12
Maximum people: 4
Book now!
Monofin specialty course in the pool

Date and time to be confirmed with the center

120 €

Monofin specialty course in the pool and sea

Date and time to be confirmed with the center

160 €
Gift card
Language:
Catalan
Spanish
English
French