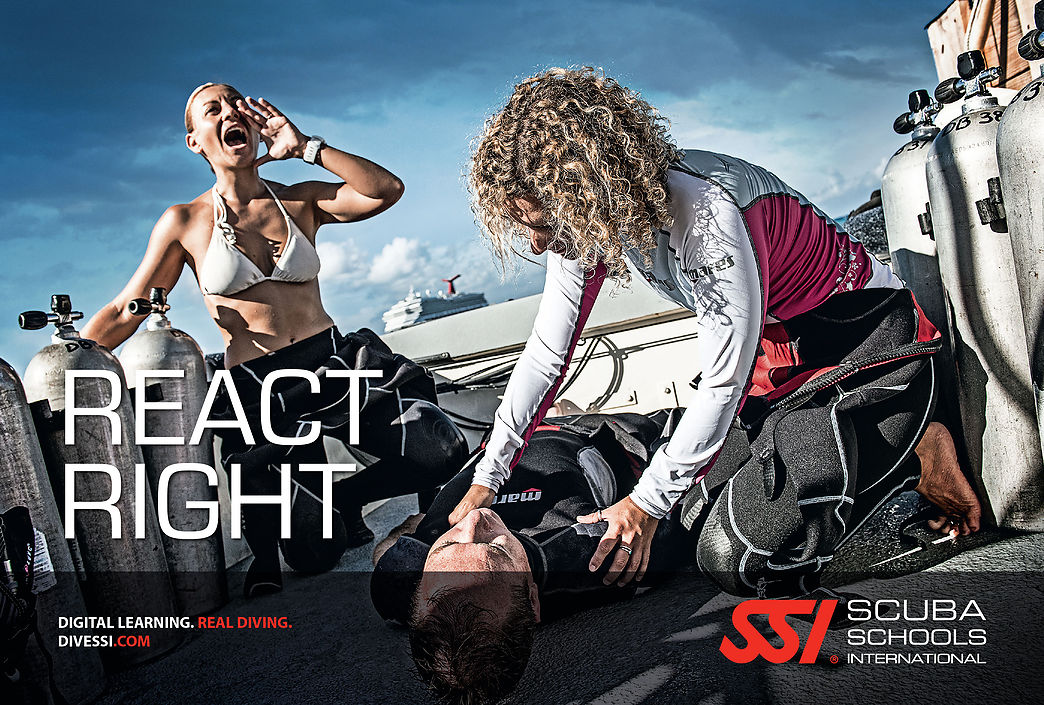 React Right Diving SSI Specialty course in Costa Brava
The importance of the respond to accident or a medical emergency with Lassdive's course
Book now!
React Right specialty course

Date and time to be confirmed with the center

90 €

React Right specialty online course

Requires exam in-person

85 €
Gift card
React Right is an SSI diving specialty in which we teach you the knowledge and acting techniques as the first person who has to respond a medical emergency or accident and give first aid, practice CPR (CardioPumonar Reanimation), administer oxygen or use an AED (Automated External Defibrillator) to a partner.
This specialty is very important since it is the basis and prerequisite to be able to start and access other courses or specialties.
The React Right dive course or specialty consists of a one-day session just with theory.
Once you finish the course you will receive your SSI React Right Specialty certification.
The course takes place in Lassdive's center in l'Estartit, Costa Brava, Girona.
With Lassdive you also have the opportunity to take a distance course over the Internet. The online course will allow you to get your certification studying from wherever you are and according to your availability with the constant help of an instructor/teacher who can solve any question or explain the concepts that you believe are more difficult over the phone or by email.
And if you are coming by plane, train or bus and you need transfer to our scuba diving or freediving centers, you can contract the transfer service from the Girona Airport, Girona Bus & Train Station or Flaçà Train Station, through us. Ask for the conditions!!
Minimum age: 15
Maximum people: 8
Language:
Catalan
Spanish
English
French