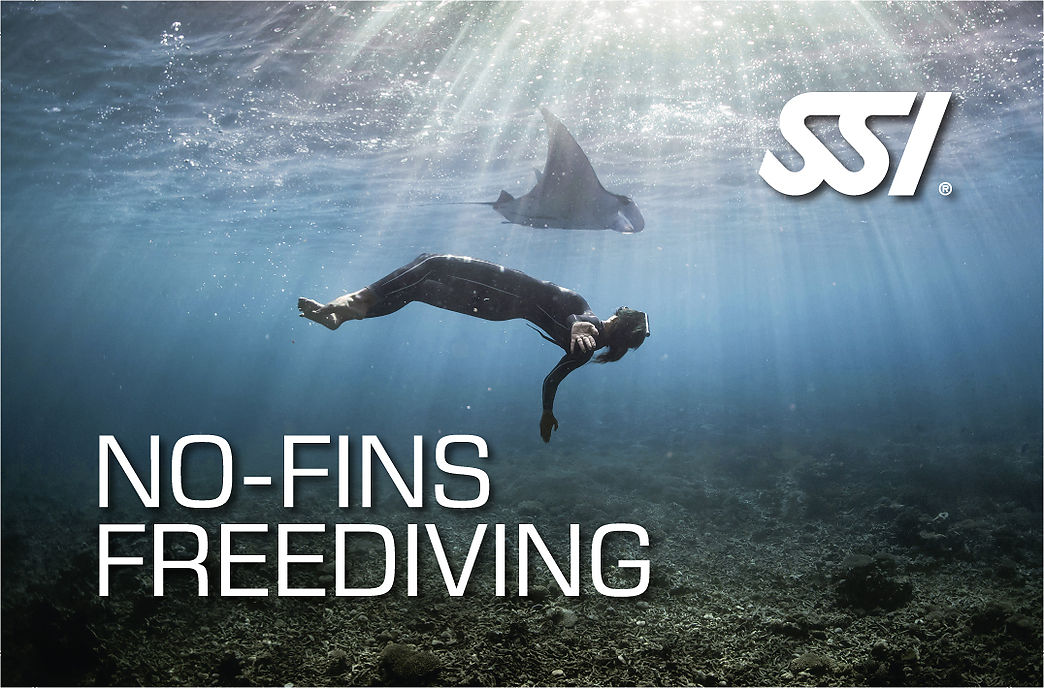 Dynamic No Fins (DNF) SSI freediving Specialty course in Costa Brava
Enjoy the Dynamic No Fins specialty course with Freedive l'Estartit in Costa Brava
The SSI Dynamic No Fins freediving specialty (DNF) is one of the freediving courses with a most accurated technique, and that's because what it's going to make us efficient while performing the most pure freediving discipline (the only discipline using no help from fins in the swimming pool), will be a perfect coordination between the movement of arms and legs, and understanding when we do need to stop moving and save our energy to flow in the water without moving a single muscle.
Freedive l'Estartit performs the Dynamic No Fins freediving specialty courses at our facilities in l'Estartit, Costa Brava, Girona, Spain, unless we indicate a different location in our freediving courses calendar, published here.
The course entails a session with theory in which the reasoning of the proper technique is explained, and two practice sessions in the swimming pool in which an experienced freediving instructor will lead the students to achieve the perfect technique.
The duration of the course can be one day or two days, depending on the student's availability.
You will get your SSI freediving Dynamic No Fins (DNF) specialty certification once you've finished the course.
And if you want to go further and become a Dynamic No Fins Specialty instructor, we also teach the course for it in the school.
And if you are coming by plane, train or bus and you need transfer to our scuba diving or freediving centers, you can contract the transfer service from the Girona Airport, Girona Bus & Train Station or Flaçà Train Station, through us. Ask for the conditions!!
Minimum age: 10
Maximum people: 4
Language:
Catalan
Spanish
English
French