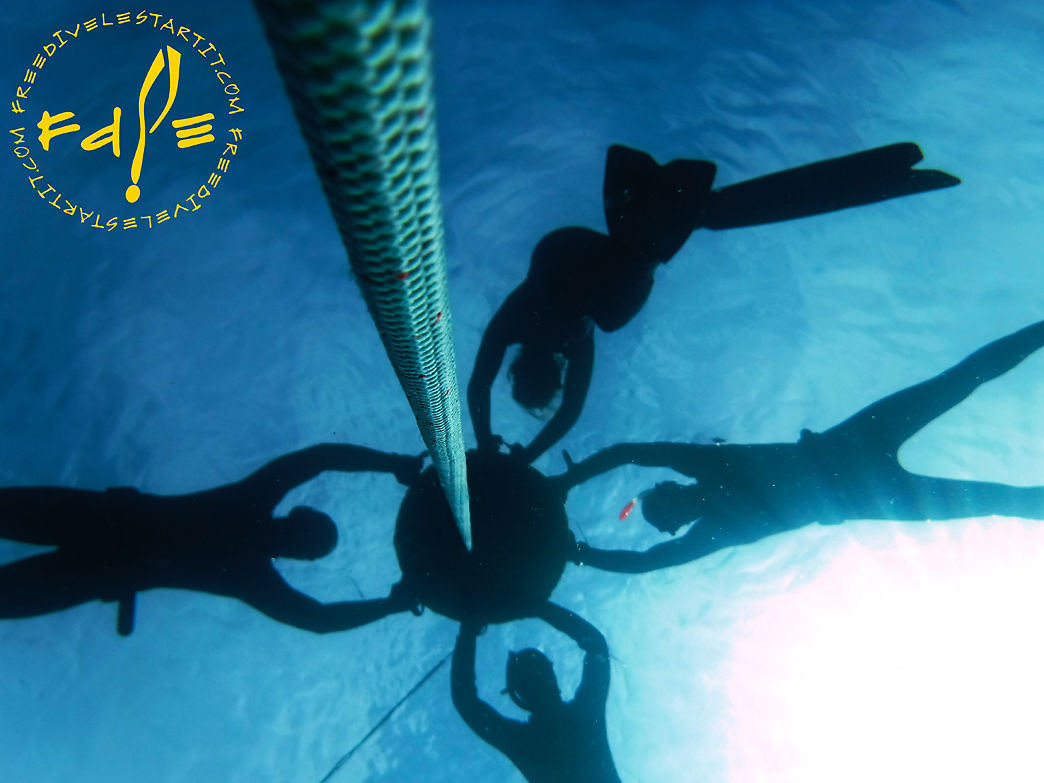 Freediving courses and training days in l'Estartit, Costa Brava, Spain
Come to get in touch with freediving or to improve your techniques in an unbeatable environment such as the Medes Islands Natural Park
One single breath.
No tank.
Accept the challenge???
Learning how to get relaxed, how to reduce the need of oxygen and how to optimize energy consumption...how to get hydrodynamics to the higher level…do you want to know what are you capable of and you hadn't even imagined? A way to get to know yourself; a way to overcome your fears.
Freedive l'Estartit, the first freediving school in the Iberian Peninsula, became also the first center offering freediving instructor courses, becoming a reference for freediving in Spain.
The instructors of this freediving center in Costa Brava teach the freediving courses from the beginner level to the instructor level, offering as well freediving training days for those who are already certified and want to train in such an unique place as the surroundings of the Medes Islands or the coasts of Begur or l'Estartit, a paradise for freedive in Girona, Spain, really close to Barcelona.
All freediving courses at Freedive l'Estartit will be given under the standards of the main freediving organizations in the world: SSI and PSS, and recognising all the other international organizations, as AIDA, CMAS, PADI, Apnea Academy, Apnea Total or RAID. The students finishing each freedive course will get the corresponding certification, recognized all around the world to be able to train in any place.
A great opportunity to do a freediving course in Costa Brava, a unique coast for freediving in Catalunya, with the freediving school in l'Estartit where the professionals come for training.
Check at the left side menu all the different freediving courses by Freedive l'Estartit - Lassdive and the freediving courses calendar for this year.
And if you are coming by plane, train or bus and you need transportation to get to our scuba diving or freediving centers, Lassdive can pick you up! We are offering the transfer service from Girona Airport, Girona Bus & Train Station or Flaçà Train Station, as an option. Ask for it!!