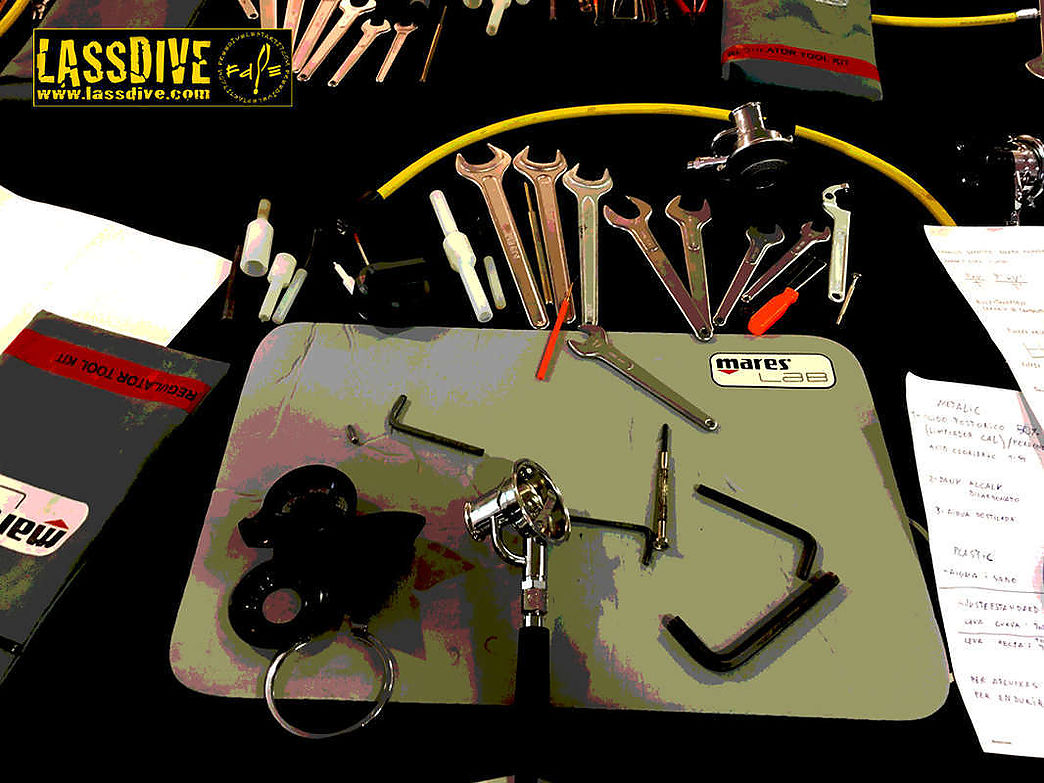 Maintenance and repair of diving equipment at Lassdive
Consign your diving equipment to Lassdive's diving instructors and certified technicians
Book now!
| | | |
| --- | --- | --- |
| Vest maintenance | 70 € | |
| Regulator maintenance | 70 € | |
Gift card
As a school and scuba diving center, in Lassdive we are committed to the quality of dives and the safety of divers, therefore, we give much emphasis to periodic control and good condition of the equipment we use.
In order to offer a complementary service to the courses and the guided dives to all those who practice this sport, Lassdive instructors are also qualified technicians to carry out the maintenance of the full diving equipment.
The two most susceptible tools in need of periodic maintenance are the regulator and the vest. The revision frequency of regulators established by the official organisms is annual, whereas the one for vests is slightly wider.
In Lassdive's workshop you will find quality, neatness and meticulousness, seal of guarantee of our work. The instruments we use are the most precise and specialized in the market, because our objective is to make sure that each component works correctly, from the medium and high pressure hoses, the first stage, the manometer, the connection to the vest and the second stage, formed by the nozzle and octopus.
The services we offer are:
- Malfunction and breakdown repair of vest or regulator
- Vest maintenance
- Regulator maintenance
Ask us through the web form, by telephone at +34 627 030 036 or by email to info@lassdive.com.