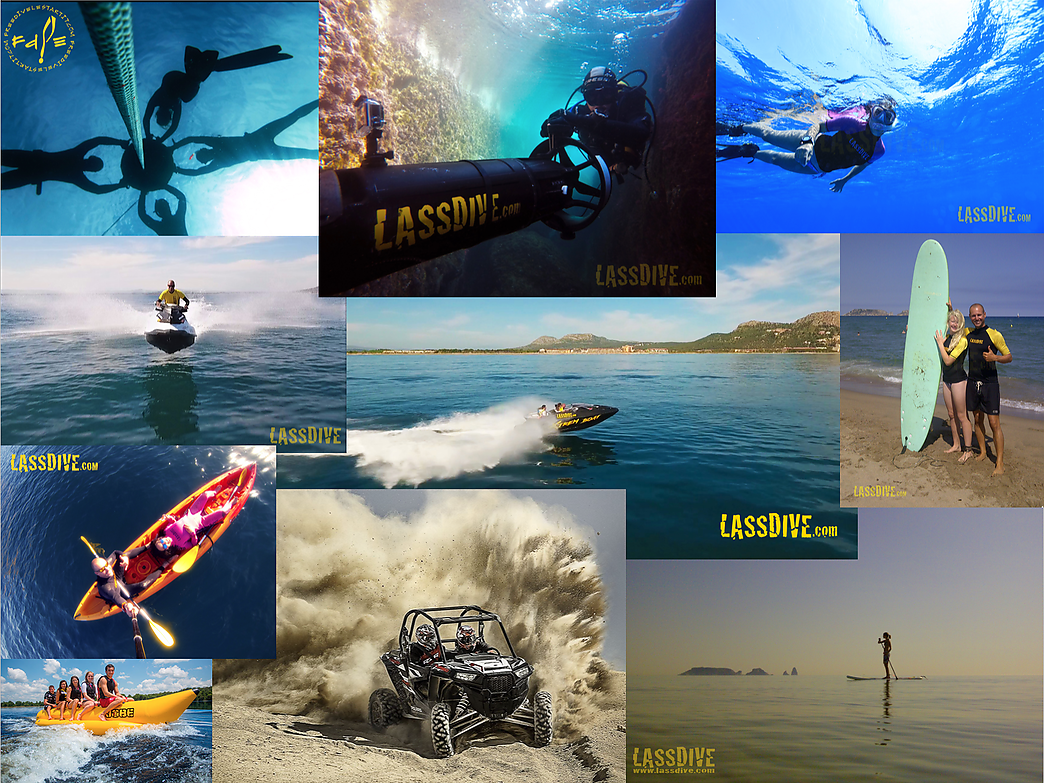 Special deals and offers from Lassdive
Choose a mix of activities at a very special price
Have you seen all the activities you can do at Lassdive and Freedive l'Estartit?
We know what are you thinking... you don't know which one you should choose because you like them all!!
Well, we are going to make it very easy for you!
At Lassdive we have created some Special Deals where we combine the best adventure activities, both land and sea, so you can enjoy the Natural Park and Medes Islands, its coasts, waters, sea and mountains at special and tempting price.
Take advantage of it and come to live and enjoy the real Costa Brava!!
Check all the offers and tell us if we have even made it more difficult for you to choose! It was not our intention...
Convinced, right?