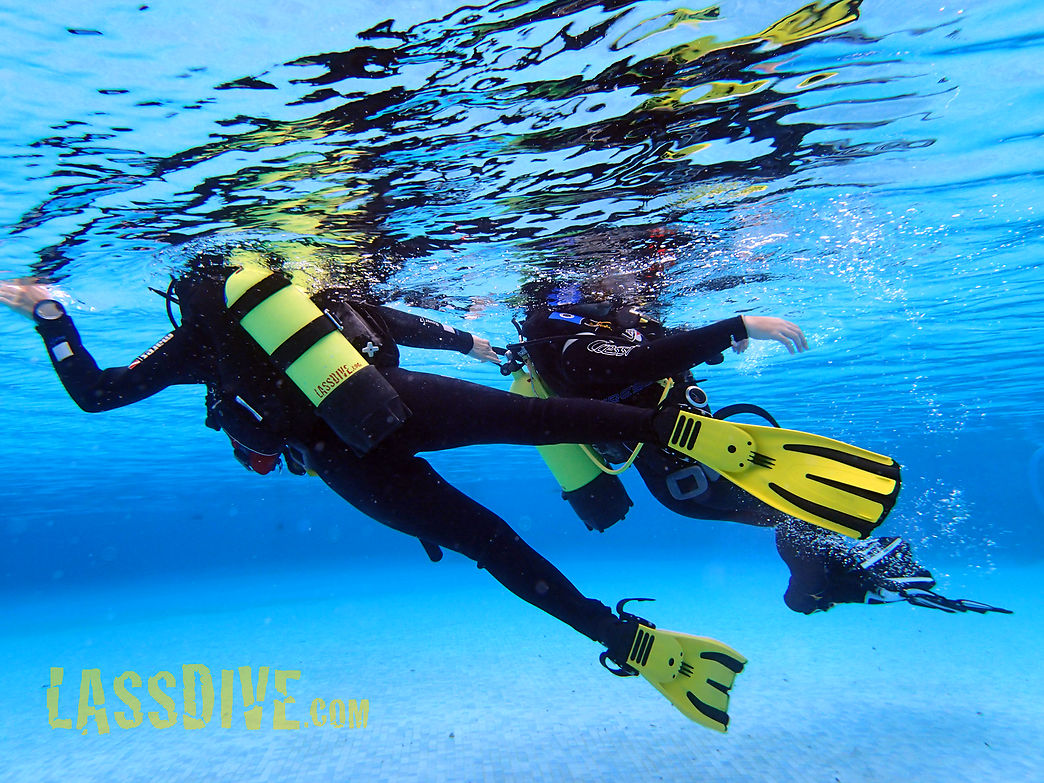 SSI Diving Rescue Diver course in Costa Brava
Get security doing Rescue Diver (Stress&Rescue) diving course with Lassdive in l'Estartit
Have you ever met a partner who has had a stressful situation or experienced a panic attack underwater? Has it happened to you? Do you know how to respond to these situations?
The Rescue Diver course or also named Stress & Rescue gives you the answers to these questions.
At Lassdive our diving instructors will teach you how to recognize and solve problems and risky situations created by stress and above all to prevent and avoid accidents that can become from it. They will teach you also why stress appears during dives and the most precise techniques to apply in each situation.
The course has a duration of three days, with theory and practical sessions in the swimming pool and the sea, always guided by a highly experienced diving Instructor who will accompany you to be sure you apply the perfect techniques.
To get your SSI Rescue Diver certificacion once you have finished this course, you need to have in your possession a First Aid and CPR certification.
Lassdive teaches this course at its facilities in l'Estartit, Costa Brava, Girona, unless we indicate a different location in our freediving courses calendar, published here.
And if you are coming by plane, train or bus and you need transfer to our scuba diving or freediving centers, you can contract the transfer service from the Girona Airport, Girona Bus & Train Station or Flaçà Train Station, through us. Ask for the conditions!!
Minimum age: 10
Maximum people: 8
Language:
Catalan
Spanish
English
French