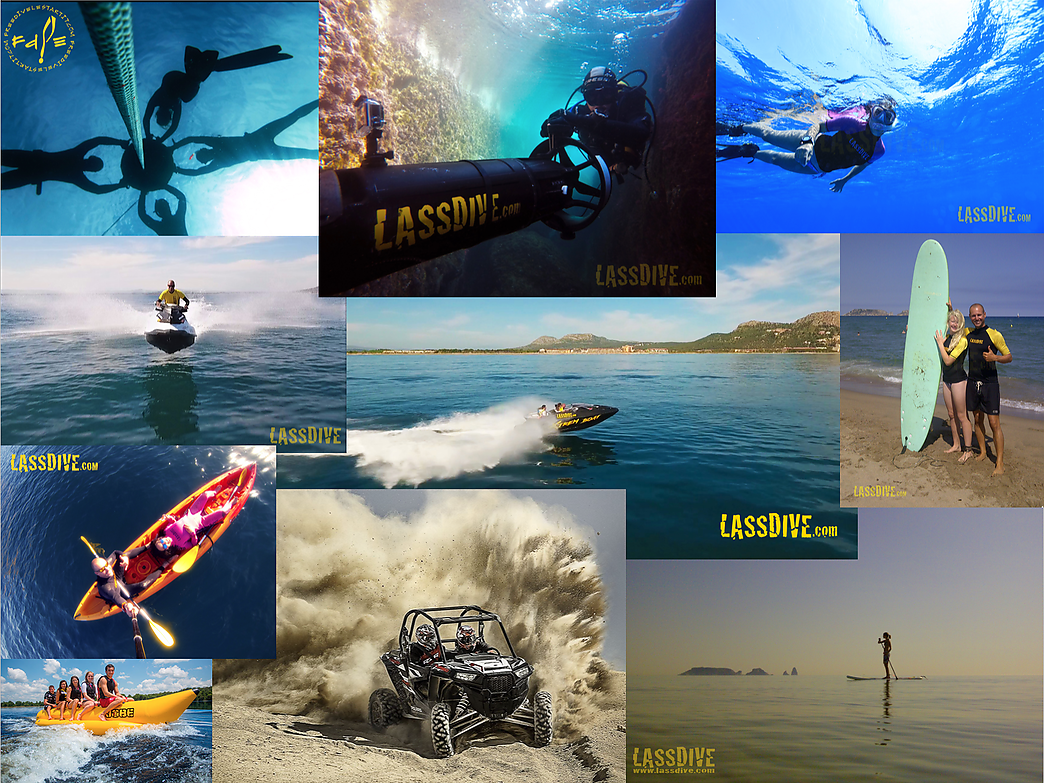 Special deals and offers from Lassdive
Choose a mix of activities at a very special price
THE ADVENTURE ACTIVITIES SPECIAL DEALS
Have you seen all the activities you can do at Lassdive and Freedive l'Estartit?
We know what are you thinking... you don't know which one you should choose because you like them all!!
Well, we are going to make it very easy for you!
At Lassdive we have created some Special Deals where we combine the best adventure activities, both land and sea, so you can enjoy the Natural Park and Medes Islands, the amazing coastline of Platja d'Aro and Sant Feliu de Guíxols, the wildest mountain in the Les Gavarres National Park at special and tempting price.
Take advantage of it and come to live and enjoy the real Costa Brava!!
Check all the offers and tell us if we have even made it more difficult for you to choose! It was not our intention...
Convinced, right?
HOW TO BUY?
By clicking the shopping trolley at the bottom of each Special Deal's page.
Prices are per Deal, no matter for how many people are they for. Book your Special Deal right now, choose which day do you want to come on our calendar during the shopping process and, once it's done, we will contact you to agree the meeting time.
I WANT TO GIVE THIS AWAY!!
So, you want it to give it as a present?
We offer you an Adventure Gift Card for free :-)
Giving away experiences is the present of the XXI Century, in a time where most of the people prefer to have new sensations and experiences, instead of things, so we are going to help you!
Just select the option Gift Card after choosing your favorite tour and, in the comments field, say the name of the person who will get the experience gift.
As soon as we'll get your booking, we'll send you via e-mail our Adventure Gift Card, so you will be able to give it, printed or digital, to the person who you want to have this adventure experience present.
The Gift Cards are valid for one whole year, from the date they have been purchased.
To exchange the Gift Card, the person who got it needs to contact Lassdive through the telephone or e-mail, and book the date and time to do the activity. There is no need to contact Lassdive right after getting the Gift Card, but the sooner the booking is done the more chances will be for us to have availability for the chosen date.
ANY DOUBTS?
And if you have any question, don't hesitate to contact us, so we can help you with your on-line purchasing.
You can access our contact page here.