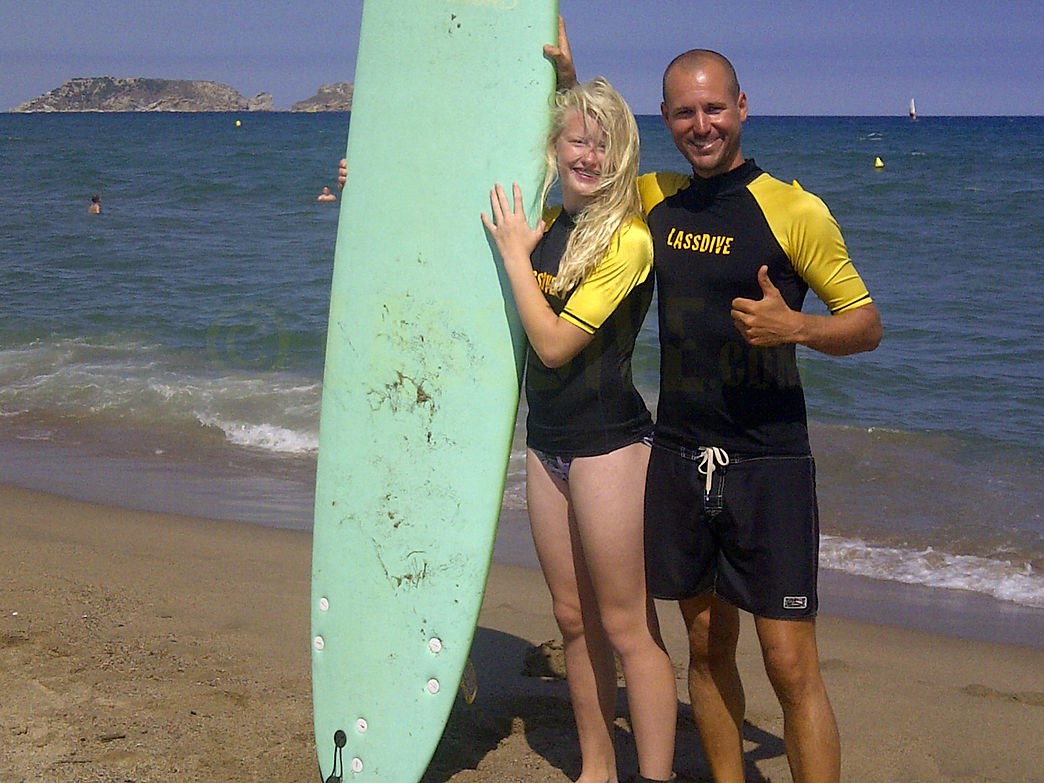 Surf rental and courses in l'Estartit
Surf the best waves of Costa Brava
Long and stable surf boards guarantee the learning of one of the most popular sports of seas and oceans.
Lassdive rents surf boards for beginners and if what you want it's to learn surfing in l'Estartit ask us for the surf courses availability in which the students will learn how to deal with the waves and how to keep the balance over the board.
Discover the Surf Survival course in Costa Brava!
Lassdive has developed his own training program for survival during the surf practice: the Surf Survival. This training, special for it's technique and duration, has been developed for expert trainers who got inspired by the freediving competition training techniques to create a program which gives incredible results on getting prepared to resist the most compromised situations when surfing or kayaking, by applying the most efficient techniques on mind-body control related with breathing and lack of air. The Surf Survival program lasts 2,5 days, where we will be getting deep on the next described areas, combining theory and practice. During the Surf Survival program we are not only training the students to get better on their resistance, but we are giving them all the knowledge to be able, once the course is finished, to keep their training by themselves.
More info about the Surf Survival course here.
Language:
Catalan
Spanish
English
French
Required gear
Swimming suit
Towel