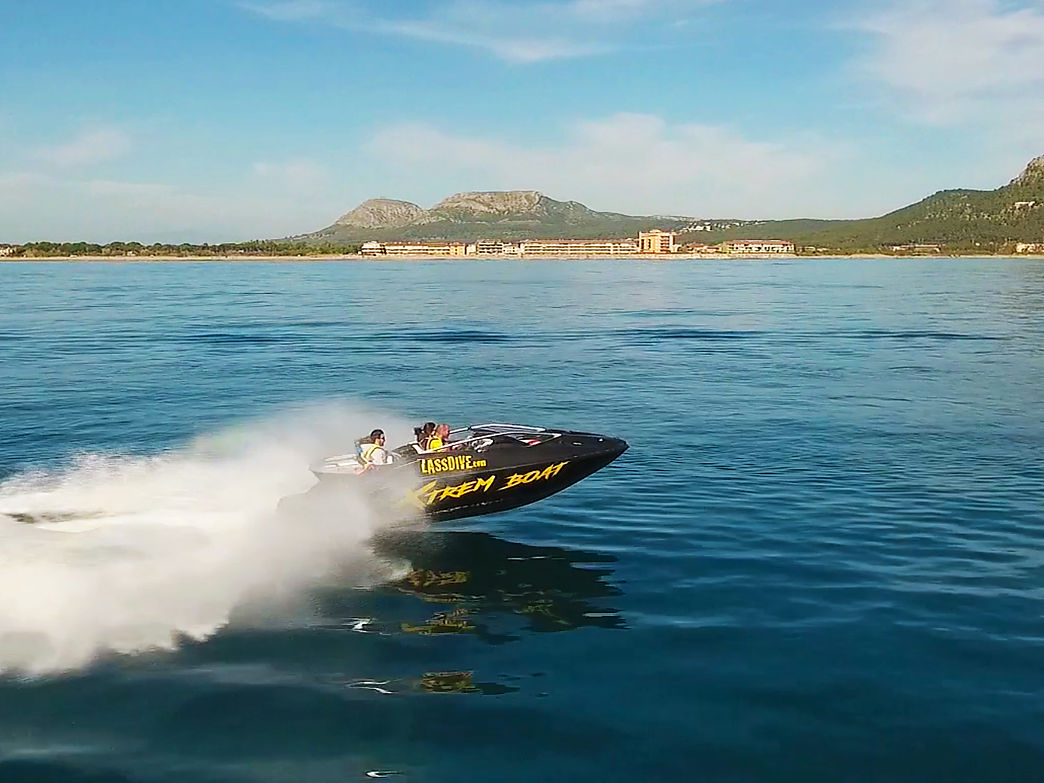 Snorkeling + Speedboat in Coast of Montgri, Costa Brava, with Lassdive
Enjoy the travelling speed with the Speedboat and get relaxed snorkeling!
Book now!
Snorkeling tour to the Coast of Montgri + Speedboat

Complements Choose complementary options

Video service

Including micro-SD memory card

25 €

Wetsuit rental

Price per person

10 €

Snorkeling set

Mask + Snorkel + Fins

35 €
Gift card
Lassdive offers you a challenging combination!
First of all, we have the snorkeling tour, an essential activity to share with the family or a group of friends and to contemplate the amazing coast of Montgrí, not only from the surface of the water but also from underneath it.
A Lassdive's guide and snorkeling instructor will organize the tours always in small groups, with minimum of 3 people and maximum 6 people. The instructor accompanies you and leads you through the most beautiful places and corners of the coast always attending and adapting the explanations with the maximum accuracy to each member of the group.
But that much relax is not what you want? Do you want to add some adrenaline?
Then we suggest you to make the round trip in Speed Boat! Feel the incredible velocity of our Speedboat all the way to the snorkeling spot and the way back, driven by our expert licensed skippers that will make you feel like flying above the waves. Also, you will have the incomparable landscape of Costa Brava, regardless if we go to l'Estartit, l'Escala or to Begur, our three snorkeling areas, where we will find ourselves surrounded by the most incredible marine life in the Mediterranean for a minimum of one hour.
The snorkeling excursion to the Coast of Montgri leaves from the harbor of l'Estartit.
The price of the snorkel tour includes all the required equipment, being mask, snorkel, fins and life jacket for better buoyancy.
Optionally, if you think you may get cold during the activity in the water, you can rent one of our wetsuits, specially designed for this water sport. Thank's to this wetsuit your body will be able to better keep your body temperature.
If you like to own your snorkel equipment but you didn't purchased it before because you didn't find a place with professionals who could advise you properly about the best snorkeling material, we can also offer you a set of the best quality snorkel equipment at a very special price, only for our customers. A set composed by mask, snorkel and fins.
If you want to immortalize the experience and getting the best material for your Social Media, you can ask for one one of our GoPro Hero 7, and start shooting videos of the whole thing. You'll get the best photo or the perfect video for your Instagram or your Facebook, and don't forget to tag us!! #lassdive @lassdive
And you can get the snorkeling SSI certification!
Language:
Catalan
Spanish
English
French
Required gear
Swimming suit
Towel